We Have Various Coloring Methods
on Stainleee Steel Sheets
We have been supplying decorative stainless steel sheets with various surface finishes which are manufactured with the highest level of technology and production control in Japan.
One of the main products is colored stainless steel sheets processed with various methods ( Not color painting ). We can offer stainless steel sheets colored by sputtering process, chemical process, electrolytic-chemical process and ion plating process. Jem Industries has been a leading supplier of colored stainless steel sheets since 1987 and have many clients and works all over the world.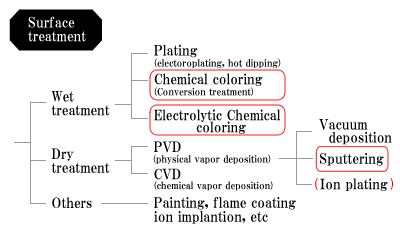 Features of colored stainless sheets
Sputtering Colored Stainless Steel Sheets
"Sputtering Process" is the most widely accepted color process by architects in the world thanks to the quality and beautiful crystal looking color, which is developed by coating with ceramics such as titanic nitride and carbide.
Especially, Gold color of sputtering process is far better than it of any other process. Furthermore, the color is uniform and consistent between lots as it is produced continuously by the use of highly controlled horizontal vacuum chamber. Also, good performance in anti-abrasiveness.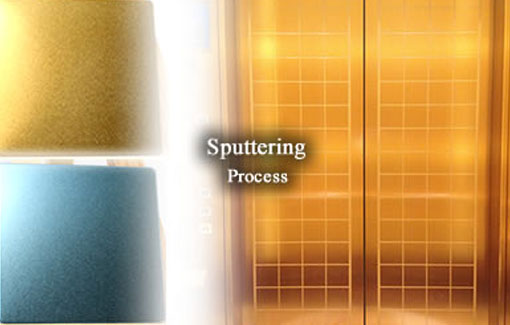 Chemical Colored Stainless Steel Sheets
This color is known as INCO color which is obtained through a liquid chemical treatment. By dipping into a chemical solution, a film forms on its surface and color is produced by interference phenomenon of the film. The color does not fade even if exposed to strong sunlight. It has high weather resistance and high corrosion resistance because of the inorganic oxide composition of the film formed on the surface. As compared with sputtering color, chemical color has less abrasion resistance.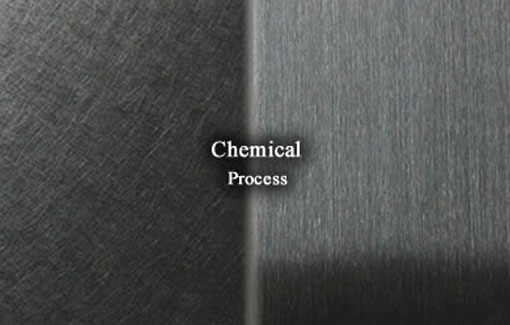 Electrolytic Chemical Colored Stainless Steel Sheets -- Super Dark Black --
This is an original coloring process patented in Japan and abroad. By electrolytic chemical treatment, it creates deep and perfect black color on the surface of stainless steel sheet.
Because of beautiful and elegant black color, they are used as interior and exterior decoration in elevators, brands shops and luxury facilities. The film generated on the surface is thicker than conventional chemical color, and the color is uniform and consistent; The Super Black color is not affected by the base of material. It can be applied even on welded parts, deep drawn sheet, and also used for Precision Stamping Optical Parts.
Ion Plating (PVD) Colored Stainless Steel Sheets
This is not a major method for stainless sheet in Japan, but mostly manufactured in other countries like China or Taiwan. This process can create various colors such as gold, green, purple etc. and machinery costs be lower than other process. On the other hand, the coloring is done by batch process in a vacuum chamber, it is considered to be difficult to control the color reproducibility between batches. So, we recommend sputtering or chemical process rather than Ion plating when required colored stainless sheets for many lots.